Even though we live in a modern world full of the latest technologies, APA dissertation formatting remains one of the most complicated tasks for students. Unfortunately, you cannot skip the dissertation formatting stage because this is an integral part of writing.
Without a proper dissertation format, your paper won't look smooth and flawless. If your relationship with APA dissertation formatting isn't that good, it is better to apply to a dissertation formatting service and get everything done within an eye blink.
Use Our Dissertation Formatting Services to Finish Your Dissertation Successfully
The process of writing your dissertation isn't finished until the paper is proofread, edited, and well-formatted. An APA dissertation requires a thorough and careful approach. If you work hard and lack time to format your dissertation properly, it is better to hurry up and entrust your dissertation to the professional hands of our experts.
The experts of our dissertation formatting service are:
Native English speakers;
Proficient in any formatting, including asu dissertation format;
Holding Ph.D. diplomas;
Having years of experience in providing dissertation and

thesis formatting

services.
When asking us to help, you receive a guarantee of a top-notch and absolutely polished paper according to the requirements of a particular academic format. We work with all types of formats and any discipline. Our specialists are highly qualified in multiple disciplines, and once you need assistance with your formatting, we will select the most suitable expert right for your discipline and topic.

Top-Notch Formatting For Your Success
Dissertations often contain lots of information, including charts, graphs, appendices, tables, comparisons, etc. Bringing them all in order is a complicated task for someone who has never done this before. Moreover, the way you present them depends on the required format.
If you are required to work in the apa dissertation format but provide your citations and referencing in MLA format, it will be a failure. None of the professors will accept such a rude mistake. It means that you must approach your formatting very carefully and pay attention to the details or use thesis checker.
If it is not easy for you to do that, moreover, if you lack the time significantly, it is better not to waste your time and hire a formatting expert to complete this task. It will ensure proper formatting for both your paper and all its appendices. Everything will be flawless and smooth, so your professor will be fully satisfied with your dissertation.
What Our Dissertation Formatting Service Offers
Hiring a professional to complete your formatting is a wise step, and you shouldn't neglect it. We know how tough you work and study, and students' lives are full of sleepless nights and stressful days. Toms of writing assignments make it impossible to pay proper attention to details.
Unfortunately, without proper attention and time to paper formatting, you will not be able to make it perfect and worthy of a good reaction from your tutor. Here is what our dissertation formatting service can offer to each student who needs our help.
Full Confidentiality
If you are afraid of your personal information being revealed to someone, you shouldn't be because we fully protect your confidentiality. None of the third parties will ever know you have used our services.
You can also be sure of your payment information to be protected because each of our payment options is highly reputable and secure. Your details are under control, and our privacy policy doesn't allow us to disclose your data to anyone.
On-Time Delivery
Each student lacks time constantly. If you are one of those students who spend sleepless nights writing a dissertation, you need to complete your formatting the soonest. We return your formatted dissertation within five business days, and regardless of your deadline, your paper will be delivered on time.
Since the cost of dissertation or essay formatting services also depends on how soon you need your paper, we recommend you place your order a bit beforehand to receive the services at the most reasonable costs. This way, our expert will have more time to format your dissertation on the top level and give you proper feedback. You, in turn, will have more time to review your dissertation again and make sure you are fully happy with its format.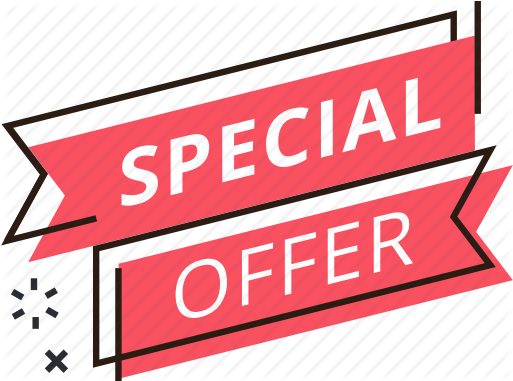 Affordable Costs
If you struggle with your dissertation format APA and cannot give it a clue how to arrange and structure your paper properly in the necessary format, it is better to use some help. However, don't be afraid such help will cost you much. It won't because our prices are very affordable and pleasant for any student.
We want everyone to be able to afford top-quality dissertations, so we don't exaggerate our costs. All our professional editors and formatting specialists can create top-notch content within the shortest time frames keeping the quality on the highest level.
The Perks of Our Dissertation Formatting Service
Using professional help when struggling with something is always good. When you decide to get proper formatting on our website, you receive the following advantages:
Quick and efficient help with formatting;
Attention to the smallest details;
Professional and native English-speaking writers and proofreaders;
Timely delivery;
Professional customer support;
Very pleasant prices and discounts.
Receive only top-notch help from those who know the sense and goal of proper formatting. A dissertation isn't a paper where you can rely on your good luck, and it requires a professional approach only and a thorough check.
Why Pick Professional Help
If you want your dissertation to look professional, you should do everything to reach this goal. Regardless of your topic or discipline, the dissertation must look flawless because it is not a high school essay that can be written a little bit carelessly and quickly.
Our dissertation formatting service is intended to help you make your dissertation absolutely outstanding. Even the smallest details of it matter for your success. We ensure proper attention to these details, so your professor will have no choice but to admire them.