When you are a student and must write a lot of essays and other papers at a time. Not everyone can craft top-notch content, especially when there are too many assignments to complete. Even professional writers can make mistakes or typos.
A good checker is what you need in that case. An APA paper checker will help you submit an absolutely flawless paper and get the highest grade for it. Paper corrector service helps identify:
Grammatical mistakes;
Punctuation errors;
Poor spelling.
Spot All of Your Errors with Our Brilliant Paper Checker
Our college essay checker is effective and very helpful. If you are not sure of your writing skills, it is necessary to proofread your paper and edit your paper several times. Even if you are a very diligent student, you are not a machine. Humans are likely to make mistakes and typos, and no one is protected from it.
It means that you must use a paper checker or paper corrector that would reveal all of the shortcomings within a matter of time. Our paper error checker is:
Fast;
Efficient;
100% accurate.
If you need a service that helps you spot and improve all of your mistakes, use our checker. It is very time-saving. It means that you don't have to reread your essay or other assignments multiple times to find out what is wrong.
A special service that takes care of your paper will reveal all kinds of errors and typos within a matter of an eye blink. Stop wasting hours and days on proofreading because your personal assistant is already here.

Check Your Papers Online Quickly and Efficiently
The essay checker is very easy to use. To get your perfect paper, you should complete just a couple of simple and quick steps, namely:
– Upload your text
You can either upload a document to check or simply paste your text into the empty window of our paper plagiarism checker. Just click the Check button and wait.
– Receive a report
After the text is scanned by our English paper checker for errors, mistakes, and typos, you receive a full report and see what needs to be improved and edited. You can see all kinds of mistakes, from spelling to punctuation and grammar. Nothing can squeeze from our thorough essay checker.
– Edit your paper manually
Once all errors are spotted and identified, you can start editing your text. You should do it manually. No worries, the system will offer the options to choose from. You don't have to figure out how to replace each of the wrong words or sentences yourself. The options will be suggested by the essay checker.
After you improve your paper, you can check it again to make sure it is smooth. If the system reveals other mistakes, you can improve them once again until your assignment is perfect.
The process of checking your paper is absolutely fast, easy, and last but not least, very efficient. You can easily use it and identify all of the shortcomings in your paper without wracking your brain what is wrong and what requires some improvements. The tool does everything for you.
Make Your Paper Smooth and Flawless With Our Paper Checker Online
Grammar, spelling, and even punctuation errors can spoil any impression. No matter what kind of paper you are working on, it must be smooth and flawless. If it a simple high school or college essay, the professor will reduce your grade for any possible mistake.
Getting a poor mark isn't pleasant, but nothing can be compared to a poorly-written admission essay, resume, or motivation letter. Such papers must be nothing but perfect because you have only one chance to succeed. You won't be able to improve your grade for these papers. Thus, you cannot afford to fail.
A check my paper tool is your problem solver in this case because it allows you to spot all of your mistakes within minutes and improve your paper at the initial stage. You will not have to fail because of silly typos or shortcomings. The program sees even if you have used improper words or articles. It will offer to substitute them with more suitable options.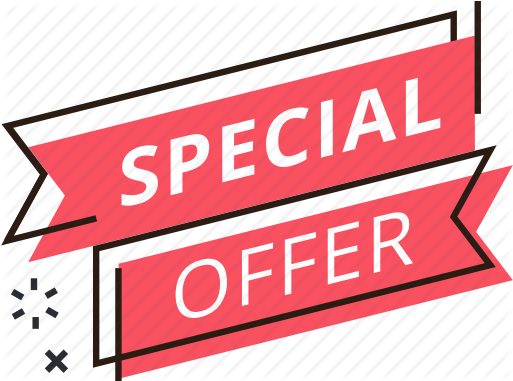 No Plagiarism 
It is crucial to submit a unique paper while your professor will know if you copy-pasted something or didn't use proper citations. With the help of our essay checker, you can see whether your paper is plagiarism-free and original.
You don't have to be afraid and guess whether your essay or another assignment contains at least one percent of plagiarism. Everything is clear at once, thanks to our brilliant online tool.
No Grammar or Punctuation Mistakes
Even the most outstanding writers need to proofread and edit their works. Nothing is perfect, and humans cannot be protected from making errors. Those errors often cost people success or at least excellent grades.
If you don't want to disappoint your tutor, admission board, or employer, better make sure your paper doesn't contain any rude mistakes. Even a single comma can affect your grade, so don't let it do it.
Improve all shortcomings quickly and easily. Forget about carelessly-written assignments and finally submit your error-free paper.
A Paper Checker for Your Academic Success
Getting a high grade for your writing assignments is easy when your paper is absolutely smooth and flawless. Don't worry, and you aren't obliged to be a professional writer to submit your perfect papers on time.
It can be reached easily with our essay checker online.   This tool was designed specifically for students and those who need quick and efficient help with their papers. Regardless of your deadlines, academic level, and type of assignment, you can get proficient grammar checking assistance within a matter of a few minutes.
Forget about sleepless nights and constant headaches with editing your papers. Now you have a personal assistant who will identify and improve your grammar, punctuation, or spelling mistakes. Now you may not even worry about typos because nothing is impossible for our perfect grammar checker.