When you read a text written by someone else, you notice every pitfall at first sight. It happens not because a new reader is a very attentive person. People notice weak parts in the content because they are not the author of it. Unfortunately, a writer cannot always recognize mistakes in his or her writing. 
Students in college face such an issue very often. They must not only write assignments but also remind themselves to proofread my paper. Even with an editing experience and a desire to improve the text, they are unable to do it as professional writers. 
For this reason, a trustworthy paper proofreading service can become a perfect solution for you. This is a fast, easy, and reliable choice no matter your topic and type of homework. If you haven't tried professional assistance yet, you should find out more about your options. So let's describe your options. 
How to Proofread a Paper like a Pro
You can make comprehensive proofreading after the main job is done. But don't start improving your text the same day you have written it! It doesn't make sense. Plan your deadline to leave several days on edits at least. 
Here are several useful tips on how to proofread my paper:
read the paper backward to refresh your mind;
make a pause between punctuation marks to focus on details;
verify words that seem unusual to you, including people's names;
highlight sections that make you stop while reading the text;
read your text aloud to notice issues you cannot see in a 'mute' mode;
use professional online tools to detect mistakes you haven't corrected. 
As you understand, the author of the content cannot make good edits to the text. It happens because you are too familiar with the content, so you can't recognize misprints even if you reread the paper several times. You would rather miss weak sections and overlook errors than do a proper job. 
That's why a professional writer should focus on proofreading a paper instead of a student. According to the experience Editius.com, only a qualified and skilled editor can guarantee the quality of the final paper. In other cases, you risk the results and waste time.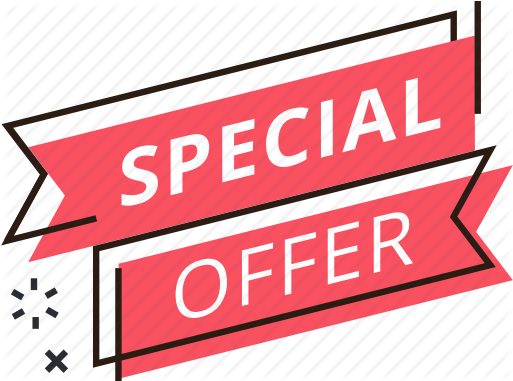 Professional Assistance with Editing and Proofreading
Editius presents to you a new level of best proofreading services. We serve customers with business and research paper proofreading to reach the best content quality. You can order our assistance with any assignment and be sure it will contain no mistakes or inappropriate sentences. 
That's why our team support receives so many requests every day. Usually, students ask us to 'proofread my paper' or 'write my homework from a scratch.' It means that our company is keen on any writing issue you can face. Besides, we will provide you with numerous benefits during and after our cooperation. 
The Main Advantages of Getting Proofreading Help
Everyone who asks us to 'proofread my paper' always receives the desired services. On the one hand, you will spend your leisure as you want. Have a good sleep, visit friends, go in for sport, live your life, and don't change your plans because of new homework. 
On the other hand, don't worry about mistakes in your text. After your paper proofread is done, no one can find a misprint there. This is a result of powerful editing help. Editius.com has the greatest team of writers and editors that will take care of your assignment. 
So let us help you with your academic challenge now. Thanks to our professional approach, you will receive numerous benefits. And here are the main things our customer's value. 
Experienced Team with Professional Skills and Knowledge
Our company has so many professional options for your assignment. You can hire an expert in the exact field. Our team consists of experienced writers in science, literature, history, and other fields. You may rely on reviews and ratings to select the best assistant for your homework or let us do everything for you. 
Once you hire us to proofread my paper, you will never need anyone else. Our team will become your regular partner in further assignments, so you can save time and don't get nervous about results. Just place an order, wait for a little, and enjoy a flawless paper.

Easy Online Cooperation with Guarantees for Customers
We made our website easy-to-use, informative, and safe for you. Here you can find useful information on how we work and place an order. As you can see, an in-person visit isn't required. You can fill the online ordering form, submit your request, and receive the final document in return. 
Besides, you can always text us with a message like 'help proofread my paper' to let us know you need our assistance. Please, select a live chat, email, or call for our productive communication. Don't waste your time on doubts, and buy proofreading services now. 
Numerous Guarantees to Protect Your Interests
Working with professionals means comprehensive assistance. When Editius.com takes responsibility for your paper proofreading, you receive a satisfaction guarantee. In case you are not satisfied with the text, you can request a refund. But we are sure that our experienced essay editors will do their best for your success and don't cause any fuss. 
Also, feel free to share your task requirements, attach documents, make payments online, etc. Our website is protected from any threats. Your safety is guaranteed too! 
Rely on Experts to Reach Top Results
Now you have someone to rely on with your academic issues. Writing, proofreading and dissertation editing services are available for our customers 24/7. Editius.com has enough skills, knowledge, and experience to make your paper amazing, flawless, and perfect. 
Let our company provide you with high-quality proofread paper services that will make you satisfied. This is the best choice, no matter the quality of your draft. Our experts can make only several corrections or edit the whole paper. Only the goal matters – to let you get an A+. 
So we lend you a hand of professional help and guarantee you'll be satisfied with our proofreading research paper, dissertation, coursework, essay, and other assignments. Our expertise will be your favorite benefit!